Style Warriors FOTN
7:53 PM
As soon as I got home with my style warriors purchases, I knew the kind of look I wanted to create. I recently saw a youtube video of Makeupbytiffanyd, and she did a look that was really awesome. Since I got the colors, and was going out on the town I decided to try it out. It didn't come out exactly like hers, but I loved the end result.

Here are the products I used (All MAC unless noted)

Face:
Mineralize Satinfinish nc44 mixed with Strobe Cream
Mineralize Skinfinish Natural Med/Dark
Eversun Blush (From Style Warriors collection that I already had)
Sun Rush Lustre Drops (LOVE!!!!)

Eyes:
TFSI
UD 1999 Liner (Used as base)
UD Yeyo Liner
Bright Future
Vibrant Grape
Tempting and dark Brown from Tempting quad
Shroom
Magic Dust
Blacktrack fluidline
UD Zero Liner
Lash Blast Luxe

Lips:
Sweetie
Bare Necessity

Here come the photos: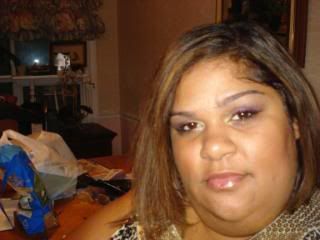 Thanks for looking!!