Vegas Nights
3:23 PM
Hey Y'all,
So here is a look that I did while in Vegas. I was going out on the town for a night and loved the way this turned out, so I took pictures of it. I also used the lip products that I bought at Sephora. I am loving Obey lipstick with dark eye makeup looks. I got inspired while watching this tutorial from
whatstyleistonickel
on YouTube. This is a look with reflects teal glitter and grape pigment. I didn't use all the products he did, but I absolutely love the way this turned out. I will definitely do this look again. The reflects glitters are the best!! Anyways, onto the look.....

Products Used (All MAC unless noted):Face:
Mineralize Satinfinish nc44
Strobe Liquid
Lustre Drops Bronze Hero

Cheeks:
NARS Casino Bronzer
NARS Super Orgasm Blush
Belightful Iridescent Powder
Eyes:
TFSI
Charred Mauve GPS
Black Tied e/s
Grape Pigment
Vanilla e/s
Femme Fi e/s
Transparant Teal Glitter
Lancome Artliner Noir
Stila Eye Kajal Onyx
YSL Faux Cills Mascara
Lips:
Illamasqua Obey l/s
Illamasqua Divine l/g
Here come the photos...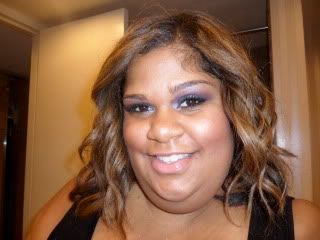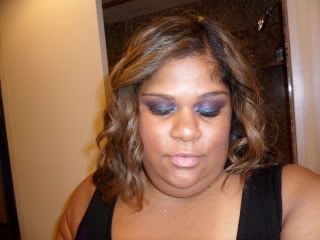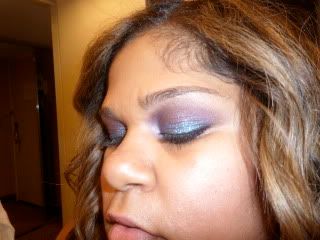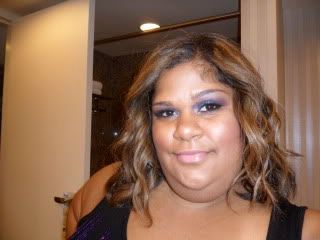 Hope you enjoyed the look. Until next time...

Peace, Love, and Happiness!!