St. Patty's Day 2010
9:55 PM
Happy St. Patricks Day!!
This is the makeup look I did today. I wasn't really going anywhere special, but I like the way it turned out.
Products Used (All MAC unless noted):Face:
Mineralize Satinfinish nc44
Strobe Cream
Transparant finishing powder
Cheeks:
Ripe Peach Blush Ombre
Bobbi Brown Nectar Shimmer Brick
Eyes:
TFSI
Springtime Skipper (Juxt in the regular line is similar)
Soft Brown
Gorgeous Gold
Gesso
Urban Decay Green from Alice Shadow Box
Lancome Artliner Noir
Urban Decay 24/7 Zero
Sexy Curves Mascara
Lips:
Victorian l/s
1n l/g
Here comes the photos....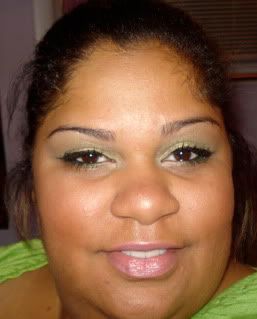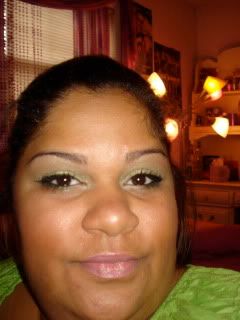 Hope ya'll enjoyed the look....Later!!