CCO Haul and FOTN
6:05 PM
Hey Ladies,
How has everyone been? Its been a busy couple of weeks for me. I've started grad school, and between that and my everyday job I have been super busy. I went to the CCO a couple of weeks ago, and picked up a couple of things. I got two glitters and a lipstick.
Here's what I picked up:
Reflects Antique Gold
Reflects Purple Duo
Ahoy, There! Lipstick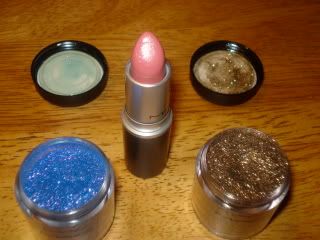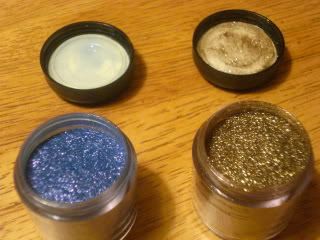 Reflects Antique Gold
: I absolutely love this glitter. The color is described as a Sparkling taupe, and it is absolutely gorgeous. I use this in two different ways. One as an eyeshadow, which I'll post as a FOTN later on in the post. Also, I can use it with lotion, and it makes my skin sparkle.
Reflects Purple Duo:
This color is described as a sparkling rich purple, but it looks more blue to me. I haven't had a chance to use it yet, but it is a pretty color. I'm thinking that I am going to use this with Cobalt eyeshadow. I don't know yet.
Ahoy, There!:
This is a gorgeous bubble gum pink glaze lipstick. It has quickly become my favorite lippie for smokey eye looks. It's also great for daytime. I work in a school, so I can't wear makeup that's too extreme, and this lipstick is perfect for me. Does anyone have any requests of colors that are similar? Trying to build my collection of pink lipsticks
FOTN
Later on that night after my trip to the CCO was my dad's birthday party. I used my new products for this look. I got the idea for the eyeshadow from
itsjudytime
on youtube. I really like how this turned out.
Products Used:Face:
Mineralize Satinfinish nc44
Mineralize Skinfinish Med/Dark
Prep and Prime Translucent Powder
Cheeks:

NARS Super Orgasm Blush
Irridescent Powder Belightful
Eyes:

TFSI
Reflects Antique Gold (Foiled with Fix+)
Carbon Eyeshadow
Femme Fi
Loreal Liquid Liner Carbon Black
UD Zero
Rimmel Sexy Curves
Lips:

Ahoy, There!
Steppin' Out d/g
Here come the pics: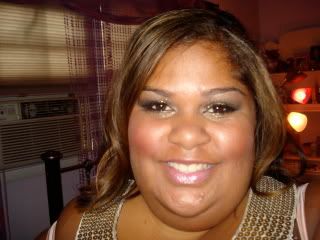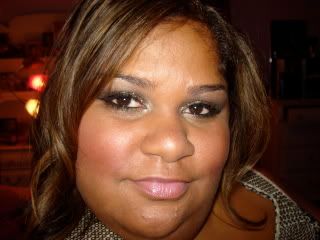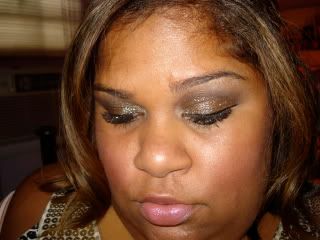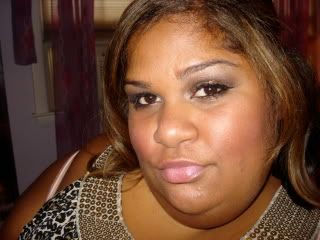 Thanks for looking!! This was one of my longer posts, as I didn't want to separate into two posts. I have some great posts lined up for the next couple of days. Up next is Ins and Outs #2!!
Stay tuned....