Ins and Outs #2
10:59 PM
Its time again for Ins and Outs. Its a little late now that August is over, but better late than never. So here it comes.
Ins
Glitter: I absolutely adore glitter. Lately, I have been obsessed with buying MAC reflects glitters. I'll admit that though I don't use them everyday, I buy them because they are so pretty to look at. Glitter is perfect for a night out, and I love using it for a smokey look. Just a note that the MAC glitters are not eye safe, so use with caution. However, I have never had a problem with using them on the eyes. Here's a recent look where I used Reflects Very Pink: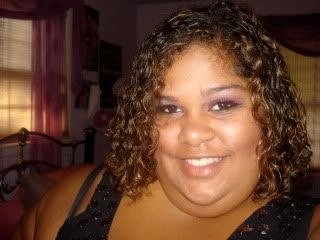 Fall TV Premiere's: I for one am a Grey's Anatomy fanatic, and I'm so excited about it coming back for its new season soon. There are also several other shows that I am excited about, but its too much to list. Don't get me wrong I'm sad to see summer go, but fall represents my favorite shows are coming back on. 
Pink Lipsticks: Pink has become my go to color for lips. My lipstick collection is just beginning to grow, as I used to be strictly a lip gloss girl. I love the look of smokey eyes, and light pink lips. Its hot!!
Style Black Collection: This collection of all things black looks amazing. Now, not the black lipstick but the eyeshadows look great. I must pick up that purple eyeshadow Young Punk. Also, Volcanic Ash Exfoliator is coming back, and I will not miss out on it this time around. The visuals are stunning for this collection. It's gonna be a hot one!!
Outs:
Summer: So sad to see summer go. It was a great one!
That's it for now. I racked my brain to think of more outs, but I couldn't think of one thing. I'm thinking I may change this up to "Favorite Products of the Month", or I may do both. Haven't quite decided yet.
Until next time....