Small MAC Haul
12:25 AM
Hey Everyone,
Hope you all are having an awesome weekend. For me its a laid back weekend with nothing really planned. This past week I got a chance to finally check out the MAC Makeup Art Cosmetics collection. I know I am like a month late (not really), but I just got the funds I needed to buy things. I knew from looking at specktra that I wanted the Photo Realism quad and Fuchsia glitter. I also wanted the Violet Trance eyeshadow, but when I swatched it, the color was kind of chalky and not very pigmented. I had heard that you have to work with this shadow to make it really show up. I still may pick it up at some point, but for now I left without it. I just picked up what I planned. Here are some photos of both of these items.
Photo Realism Quad:
The Colors in this quad are:
Photo Realism
- Gold shimmer with gold pearlized pigments (Frost)
Fresh Approach
- Cool mint green (Veluxe Pearl)
Image Maker
- Mid-tone grey green (Frost)
Grey Range
- Deep blue green (Veluxe Pearl)
Fuchsia Glitter: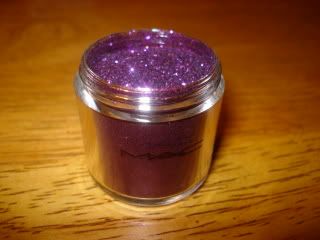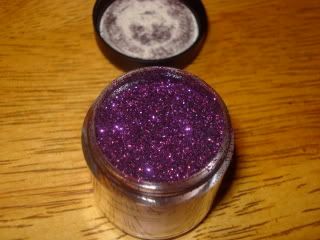 My Thoughts:
I really like both of these items. When I first used the quad, I honestly thought I was going to be returning it. I just was not impressed initially. I had seen all these great looks with the quad, so I was dissapointed that I didn't like it. Today I decided to give it one last shot, and I am glad I did. I made a complete 180, and the quad has grown on me. I'm not really used to wearing green eyeshadows, but its growing on me. Even though, I don't really consider this quad to be true green colors. I used the shadows in a different way than I had at first, and that made the difference. The colors are really pretty, and I can't wait to do a smokey eye with the quad.
As for the glitter, I have not used it yet. I do love the color though. The only problem I have with it is that I do not understand the name. The glitter clearly is not a fuchsia color. It looks completely purple to me. I think MAC missed the ball with this one with not naming it purple glitter. I think its going to be fabulous for a night out though. Its a great glitter!!
This collection was huge, as most of the MAC fall collections are. There are a couple of things I still want from this collection, so I'll be back with another haul soon.
Until next time.....