My Christmas Wishlist 2009
5:24 PM
Hey guys,
Wow, its only 7 more days until Christmas. How fast did this month fly by? Crazy I tell ya. How's everyone coming along with their shopping for the holidays? I've still got some shopping to do, but I hope to be done by the end of the weekend. Thought since I had to make a list for my parents, I may as well include it on my blog. Usually Christmas for me means one or two big gifts, and a few small other items. Here's what I'm asking for this year. I'd love to know what is on your list, both makuep and non-makeup items.
Wii
Oh, how I wish they were pink!! I've been wanting a wii for a while now. I love playing old Mario games, and you can download it to the game system. I also want a Wii Fit board for workouts. Does anyone have them? Has it helped or hindered weight loss?
Samsung TL 225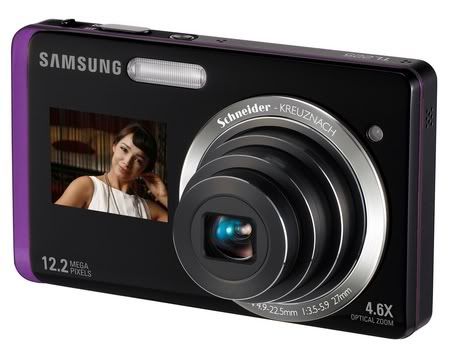 As soon as I saw this camera, I knew I had to have it. Its great for me because I'm the one taking pictures of my makeup for the blog, and it would be awesome to be able to set up a shot. The camera window in the front is genius.
Plus its in purple, an added bonus. Plus this camera has so many great features.
The Hangover
Such a funny movie. If you haven't seen it, go out and rent or purchase it. One of the best movies of 2009!!

Sephora Gift Cards
MAC Gift Card
That's about it. Note this is just a wish list, I probably won't get everything I'm wanting. I hope you're holiday is fabulous!!
Until next time...