My First Pin Up Look
5:09 PM
Hey Ya'll,
While I was in Vegas I decided to do a look I haven't tried before...Pin Up!! I have always wanted to try one, but never really got up the nerve. Well, except for the Sexy Devil look I did for Halloween. I decided to try this because its Vegas, and anything goes. I was going to a Barry Manilow show, and I decided since he is an older artist that I might as well go with classic red lips. I absolutely love the way this turned out. I'm not as scared of red lips anymore, and I think I'll be wearing them out on the town more often. Here comes the look.....
Products Used (All MAC unless Noted):
Face:
Mineralize Satinfinish nc44
Strobe Liquid
Lustre Drops Bronze Hero
Cheeks:
NARS Casino Bronzer
NARS Deep Throat Blush
Belightful Iridescent Powder
Eyes:
TFSI
Vanilla e/s
Sugarshot e/s
Dark Brown from Kat Von D Beethoven Palette
Lancome Artliner Noir
Stila Eye Kajal Topaz
YSL Faux Cills Black Mascara
Lips:
Cherry Lip Liner
Ruby Woo l/s
Love Alert d/g
Here are the photos....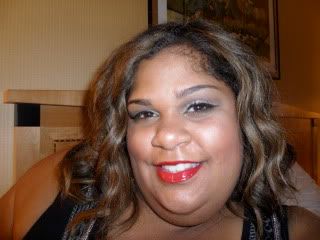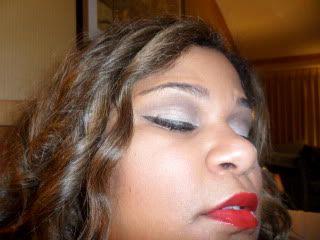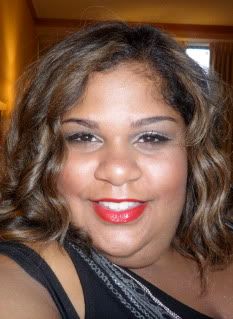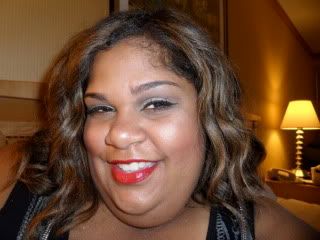 Hope you enjoyed the look. I will have another look I did in Vegas up very soon. Also the haul will be posted soon. Hope everyone is having a great start to their week.

Later